We are a small farm in Mayflower AR, in the heart of old Lollie Plantation. We named SalScilla Farms after 2 matriarchs of our family. My Aunt Priscilla, and Tim's mother Sally. We have both always had a love for the outdoors and "growing things". We started with 7 acres and in 2013 and have expanded to 50 acres since then.
Over the years we have added laying hens, bees, strawberries and an assortment of flowers and vegetables; trying to understand what will grow well and what's not going to work. In 2017, we had the opportunity to buy the acreage next door, which we scooped up.  We plan on farming hay; not just the mixed grass hay you typically find around here.
Our goal is to produce the very best Bermuda hay we possibly can. Tim has been in landscape caring for commercial lawns for many years; so we are hopeful that expertise will help us with the hay farm.While we both currently have full time "day jobs" we hope to someday be able to work the farm full time. In the meantime, I will continue to focus on perfecting my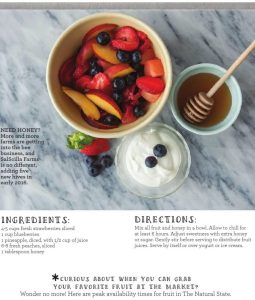 recipes, making beeswax candles, and planting seasonal food that will sell at the farmers markets when we have an opportunity to go. I enjoy handing out recipe cards with every piece of produce I sell. I find people often want to cook, but just don't know where to start. I try to make it easy for them; and will even bundle fresh herbs with a recipe card for them – they seem to love it! We look forward to a future providing for you; whatever that may bring. We hope you enjoy following along on our journey on this page.